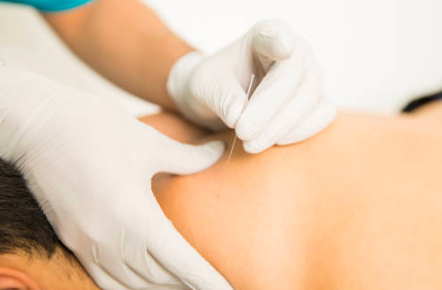 A Chiropractor That Cares About You.
Dry needling is a technique physical therapists use for the treatment of pain and movement impairments. The technique uses a "dry" needle, one without medication or injection, inserted through the skin into areas of the muscle.
Dry needling treatment relaxes the muscles, boosts blood flow, diminishes inflammation, and triggers a healing response. This treatment also improves nerve communication and activates the release of your body's natural pain relievers.